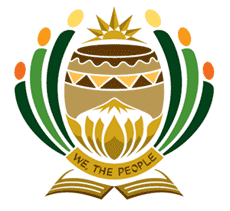 Space technologies and applications have an economic impact which is "virtually incalculable," said the South African Parliament in its concluding remarks of its announcements, tablings and committee report.
"Space is ubiquitous. Space industries touch every South African through: ATM's; cell-phones; GPS; radio and television; weather forecasts, the internet, stock-markets and exchange rates," said the South African Parliament in its report.
It added: "Whether planning for dams, roads, towns or hubs, the economic impact of space technologies and applications are virtually incalculable. Space technologies and applications can improve the lives of all South Africans."
The South African Parliament said further that humanity has experienced the industrial and technical revolutions and has now entered the "cyber and space revolution".
The three revolutions have seen trade facilitated in South Africa, with the vision to improve lives.
"In Africa and indeed our country, South Africa, we are intent on building infrastructure, and the space industry and technology is about infrastructure. South Africa is committed to becoming a producer, and a contributor not only a consumer of the benefits of space industry and technology," said the SA Parliament.
Parliament believes South Africa is ideally positioned to establish a favourable position within the world of space, "now more than ever".
Furthermore, Parliament said the answer to South Africa's position in the world of space lies partially within technology development and stimulating industry as well as the appropriate government involvement, regulatory and legal framework.