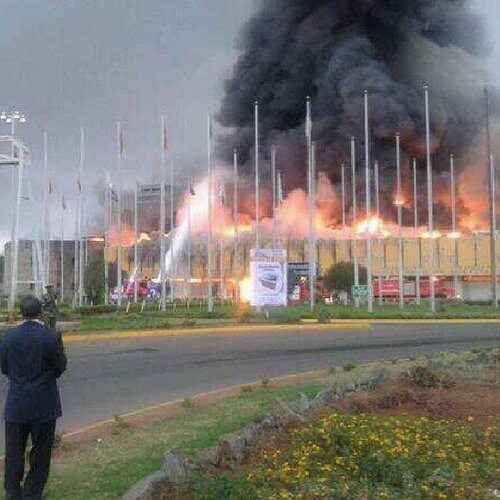 CC image courtesy of kiambuthidj on Flickr
Airtel Kenya is offering internet and short duration calls for passengers at Jomo Kenyatta International Airport (JKIA), following last week's inferno that saw operations at East Africa's biggest airport paralysed.
Airtel has set up a dedicated site at Unit 3 in the new parking area to ease possible congestion.
It has also provided a high powered Wi-Fi router in the new immigration area for passengers to access free data services.
Shivan Bhargava, Airtel Kenya's managing director, said: "Our response has been driven by the necessity for crisis communication for passengers, airline and airport staff."
Mbuvi Ngunze, Kenya Airways chief operating officer, thanked its guests and stakeholders for their cooperation and understanding during the period and commended the contribution from Airtel.
Ngunze said: "This is an important patriotic gesture which as Kenya Airways we really applaud."
Wednesday's inferno had burnt down the entire international arrivals terminal at JKIA causing domestic and international flights to be cancelled and huge losses to Kenya's national carrier and the Kenya airport Authority(KAA) with Kenya Airways saying it recorded a loss of Ksh340 million (US$3.9 million) for that period.
Domestic and international flight operations have however resumed as investigations into the cause supported by the Federal Bureau of Investigations (FBI) continue.
The temporary operation by Airtel Kenya which is manned by six staff on a rotational basis is located at a tent near the entrance to the airport's Unit 3 terminal.
Meanwhile President Uhuru Kenyatta has denounced any speculation that terrorism could have been involved in the fire, telling Kenya and the world there was not a shred of evidence of a bomb or any other advice which could have triggered the blaze.