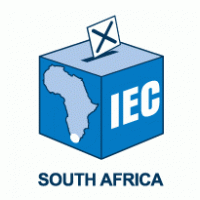 Online registration for voters in South Africa ahead of the 2014 elections has been ruled out by the Independent Electoral Commission (IEC) because it may be a risk to the integrity of the voters' roll.
HumanIPO reported in March a biometric and authentication specialist said it is too late for the IEC to implement e-voting for next year's election.
"The law says you have to register in person. We feel that maybe the time has not come yet, we have to give it a few more years. We need to maintain the credibility of the voters' roll as we go into elections," eNCA News quoted Pansy Tlakula as telling the parliament's home affairs portfolio committee yesterday.
Tlakula made reference to problems within three recent by-elections held in KwaZulu Natal to illustrate her point, but said it is not a "widespread problem".
Recently a by-election in ward 22 in Vryheid within the Abuqulusi municipality was postponed after a former African National Congress (ANC) councillor approached the court with allegations of names having been added to the voters' roll fraudulently.
Following an investigation by the IEC, it removed 1,525 people and transferred them back to the wards they originally registered to vote in.
Mosotho Moepya, chief electoral officer, referred to the controversy in the Zimbabwean voters' roll for the elections recently concluded.
Many voters in the country said their names had been removed, which, according to Moepya, highlights the need for more control.
"The voters' roll remains a fundamental contribution to the integrity of our elections," said Moepya.