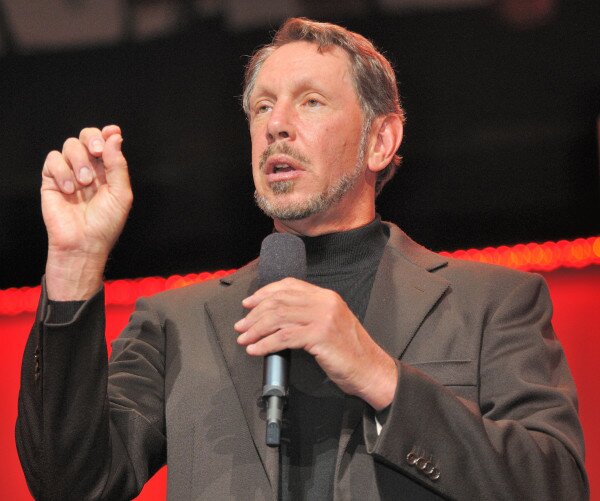 Oracle CEO Larry Ellison. CC image courtesy of Oracle Communications.
Larry Ellison, founder and chief executive officer (CEO) of Oracle, has labelled his opposite number at Google, Larry Page, "absolutely evil".
Google and Oracle are currently embroiled in a lawsuit over Google's Android operating system, which is being heard in a United States appeals court.
Oracle sued Google in 2010, arguing Android's operating system infringed Java patents, but a federal judge ruled in Google's favour last year. Oracle have appealed.
In an interview on CBS This Morning aired on Tuesday, Ellison said: ""I think what they did was absolutely evil."
Ellison added: "We just think they took our stuff, and that was wrong."
When contacted by Reuters, a Google spokeswoman declined to comment.