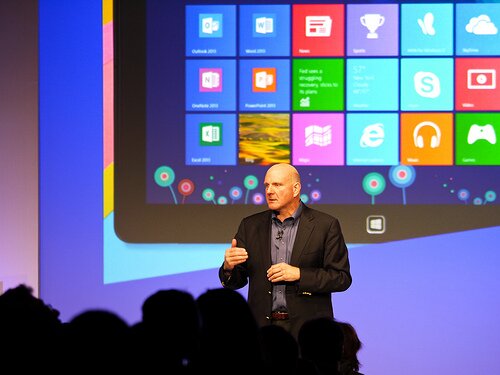 CC image courtesy of Dell's Official Flickr Page on Flickr
Microsoft has announced the Windows 8.1 release date, saying it will make the finished version of the operating system update available in stores on October 18 and online via the Windows Store, on October 17.
According to a post by Microsoft on its official Blog, Windows 8.1, which had previously been released as an unfinished preview, will also be available on new PCs and tablets on the said date.
"Windows 8.1 continues the vision we began with Windows 8 and is an example of our commitment to continuous innovation and improvement for our customers," the post said.
Microsoft said Windows 8.1 will bring many improvements in areas such as personalisation, Internet Explorer 11, search powered by Bing, built-in apps, an improved Windows Store experience and cloud connectivity with SkyDrive.
Microsoft own new apps for Windows 8.1, including a Food & Drink app, Bing Health & Fitness, and Movie Moments, for lightweight video editing.
Other changes include the return of a Start button on the desktop, although it's designed to take users to the new Start screen rather than the classic pop-up menu used in older Windows versions.
The release comes barely a year since the Windows 8 debut and is part of a broader strategy by Microsoft to update features in Windows and other products on a faster schedule compared to the previous version which took more than three years.