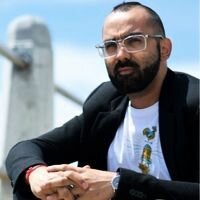 Aspiring entrepreneurs must learn quickly and also be prepared to fail, according to former Motribe chief executive officer (CEO) Nic Haralambous.
Speaking last night (Thursday) at Cape Town's first Startup Grind event for aspiring business people in the city, Haralambous shed light on his successes and failures.
He said he feels successful entrepreneurs have a responsibility to help nurture the young business community in Africa.
"It was very important for me to have a mentor," Haralambous said.
He also spoke about his latest venture, online sock store Nicsocks, saying he had wanted to show that a profitable business could be set up in six weeks with less than ZAR5,000 (US$501).
"A lot of these blogs say raising money [from investors] is success. It's not – raising money is debt, making profit is success," Haralambous told the audience.
Alongside Nicsocks, Haralambous now runs Forefront Africa, a company which devises media and online business strategies.
Startup Grind is a global networking event organiser. Last night's event was their first in Africa, and another is planned in Johannesburg.