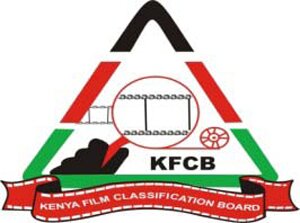 The Kenya Film Classification Board (KFCB) is pushing for rated and child friendly content in the media after complaints from several organisations, including televangelists after an investigation into preachers who were allegedly conning their congregations.
In a response to a Consumer Federation of Kenya (COFEK) complaint, the KFCB said the investigation was an unfortunate incident that proves the extent to which greed by some stakeholders was put before the well being of Kenyans.
"KFCB is all for promoting content which promotes cultural, national and moral values. We hope you will join us in this fight and encourage the public to raise their voices against programmes which are morally and spiritually bankrupt," the board said.
"The public should not create demand for such content but should stand firm against these violations against our cultural and moral values."
According to the government body, the Kenya Information and Communication Act 411 and the Kenya Communication (Broadcasting) Regulations, 2009, further empower it to impose age restrictions on all films to be aired by broadcast stations to ensure that content which depicts scenes intended for an adult audience is not aired between 5am and 10pm – also know as the watershed period.
The board also decried the fact that while it was mandated to rate the programmes and films aired by media stations, the latter used approval ratings of GE, PG, 16 and 18 to promote programmes that are not rated and should be watched by adults only.
"The challenge has been the enforcement of the law whereby media stations rush to court to stop enforcement agencies from executing their mandates," added KFCB.
The board has embarked on a national sensitization campaign to sensitize the public about the law and encourage them to consume rated content