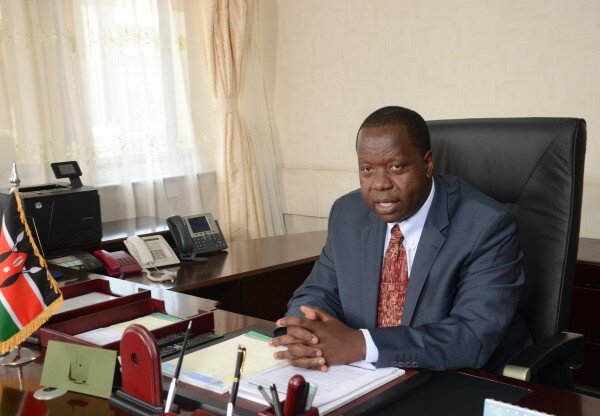 Dr.Fred Matiang'i, Cabinet Secretary, Ministry of Information, Communications and Technology
The Kenyan government is upgrading its online portal to make it a one stop shop for all information and realise Article 35 of the country's constitution, which ensures citizens' right to access information held by the state.
The portal makes public government data accessible to Kenyan citizens, promoting transparency in government.
Information that can be accessed include national census data, government expenditure, parliamentary proceedings and public service locations
In a statement placed in the Kenya Gazette, Fred Matiangi, cabinet secretary of ICT, said the ministry will table the Access to Information Bill as soon as Parliament resumes.
"I wish to note that in the last seven years, significant strides have been made in the ICT sector and ICT Authority will ensure continuity," Matiangi said.
"These include digital inclusion, creation of local digital content, public sector shared services, e-applications and the development of BPO/ITES sector capacity. We are on track with the National Backbone fibre-optic cable infrastructural development."
On July 8, 2011, former President Mwai Kibaki launched the Kenya Open Data Initiative, making key government data freely available to the public through a single online portal.
The overall objective of the open data platform is to make core government development, demographic, statistical and expenditure data available in a useful digital format for researchers, policymakers, ICT developers and the general public.
Kenya is the first developing country to have an open government data portal, the first in Sub-Saharan Africa and second on the continent after Morocco.