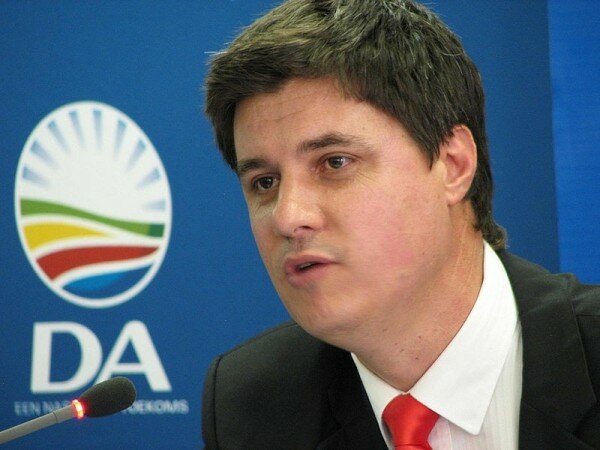 Ian Ollis. Image courtesy of the DA.
Communications with e-toll account holders and transgressors will cost ZAR473.2 million (US$46.2 million), according Democratic Alliance (DA) analysis of the e-toll contract between the South African National Roads Agency Limited (SANRAL) and the Electronic Toll Collections (ETC).
"The total cost of communications for the Transaction Clearance House (TCH), responsible for the hosting and accuracy of all e-toll accounts is ZAR92.6 million (US$8.9 million), while the cost of communications for the Violations Processing Centre (VPC), facilitating and ensuring recovering of e-toll fees owed is ZAR380.6 million (US$36.7 million)," said Ian Ollis, shadow minister of transport for the DA.
The DA has added the cost of communications to the other costs involved as more evidence of the lack of feasibility of e-tolling Gauteng's highways.
It believes the Violations Processing Centre's "increased" spending is an indication of future struggles to track down transgressors, which may result in less fees being recovered as well as increased operating costs.
"Increased costs in operating e-tolls and fewer fees recovered means less money is reinvested into Gauteng roads," said Ollis.
The DA has reiterated its stance on e-tolling, saying it will serve no benefit to the motorists and people of Gauteng.
"We have received the three omitted documents from SANRAL and are now in possession of the full contract, able to study it in its entirety and will continue to scrutinise the documents," said Ollis.
"We will continue to search for SANRAL's financial obligations to ETC, how transgressors will be prosecuted and which options are available to stop the e-tolls and will reveal our findings at a later stage during a press conference."
The DA is confident its findings regarding the e-toll contract will reveal e-tolling is not a solution and "a DA Gauteng government in 2014 will listen when the people say no to e-tolls".