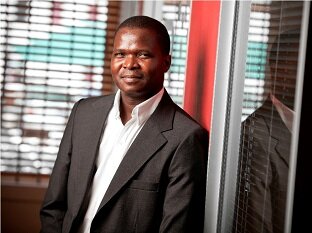 Ayanda Dlamini. Image supplied.
Next generation business intelligence (BI) is fast being accepted as a critical tool for success in business, particularly in the mobile space, says Ayanda Dlamini, business development manager of the international LGR Telecommunications.
"Knowledge is power, and never more so than now, when access to the right insights from the relevant data can make the critical difference between business success and failure," said Dlamini.
Dlamini said throughout Africa organisations of all sizes are turning to next generation BI tools in order to enable them to harness the knowledge found in large quantities of data, which results in insights they can use as a competitive differentiator.
"We see this in particular in the mobile space, where operators across Africa face declining voice revenues and seek new revenue streams in an increasingly competitive environment," said Dlamini.
"Detailed understanding of the customer, the environment, competitors' behaviour and internal operations is critical for making the strategic decisions that support growth."
HumanIPO reported earlier today on the evolution of voice despite its decline, according to Karl Reed, chief marketing and solutions officer at South African company Elingo.
Dlamini said: "Africa is a mobile continent, with individuals and enterprises leapfrogging landline and moving directly to high speed mobile connectivity. In line with this shift, enterprises need dashboards that deliver on-the-go access to critical business and market information allowing them to make key decisions faster."
According to Dlamini, the increasing interest in advanced BI tools is due to the proliferation of social media, mobility, data, consumerisation and the growing need for enterprise agility.
BI was utilised in the past to analyse historic patterns as well as data within the enterprise to help understand customer behaviour and operations.
Today, however, Dlamini said the pace has changed and this is largely due to social media platforms, which means change now happens in minutes.
"To tap into the unprecedented wealth of information residing within social media networks, enterprises need next generation BI delivering advanced analytics capability," said Dlamini.
"While enterprise data may tell the historical story, social media analysis allows the enterprise to get accurate insights into customer sentiment and external market conditions as they change."
Dlamini said incorporating social media data into BI presents a challenge within big data because enterprises must be capable of analysing competitor movements, email and other forms of digital communications and location-based data among others.
"In line with the move to mobile, simplified, more intuitive data visualisation tools are increasingly in demand, allowing users to assess status at a glance, and drill down into relevant content on… small screens. With the advent of tablets and consumerisation changing the enterprise computing space, enterprises across Africa are demanding full functionality on their smart mobile devices; they want to take to the figures more," said Dlamini.