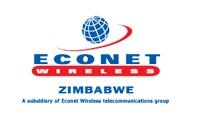 Econet Wireless is still facing investigation by the Postal and Telecommunications Regulatory Authority of Zimbabwe (Potraz) despite complying with a directive regarding the 60 per cent tariff cut.
The investigation by Potraz pertains to the propriety or impropriety of the operator's conduct prior to the regulator's directive.
"They have [complied with the directive], but we are still looking into the period they advertised outside what we had approved," Alfred Marisa, acting director general of Potraz told the Zimbabwe Herald.
Potraz said Econet may increase or cut tariffs at its own discretion, but changes must be approved by the regulator.
According to Potraz, the Telecommunications Act had been breached by Econet because two weeks ago the operator advertised the 60 per cent reduction in voice call tariffs and also wanted to shelve the Buddie Zone 'promotion'.
Econet accused Potraz of overstepping boundaries when it said it had not sanctioned the tariff cut. Econet argued further Buddie Zone was an integral feature of its terrifying system and not a promotion.
According to the Zimbabwe Herald, Econet believes the directive against the voice call tariff reduction was due to a misunderstanding with Potraz.