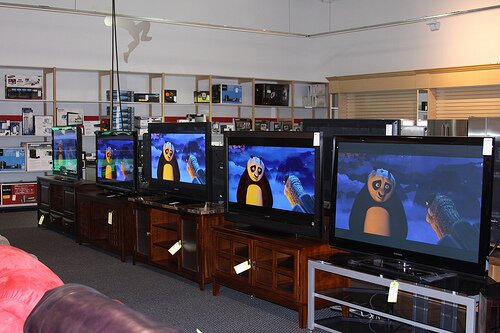 CC image courtesy of TaylorMiles on Flickr
Nakumatt Holdings and Samsung Electronics have announced a more robust joint marketing initiative in a bid to enhance local market performance and improve on sales.
Sung Yong Hong, Samsung Africa President and chief executive officer (CEO), said the strategy is geared to ensure a win-win relationship with the firm's trade partners.
The strategy will see Nakumatt double its share of Samsung consumer electronics products, six months after the supermarket was appointed a regional franchisee and approved importer for the full range of Samsung's consumer electronic products.
Nakumatt has managed to grow its share by more than 50 per cent and will now conduct a series of joint marketing promotion initiatives.
Thiagarajan Ramamurthy, Nakumatt Holdings regional director, said they have managed to post a turnover of more than KSh120 million (US$1.4 million) against its Samsung products during the period attributing the growing sales performance to the relative economic stability across the region.
"Going by our half year performance, we are highly optimistic that we can easily double; perhaps even triple our joint sales share with Samsung Electronics," Ramamurthy said.
Ramamurthy added that the growing sales have been generally contributed by their joint initiatives in selling of Samsung LED TV screens, washing machines, refrigerators and home entertainment products.