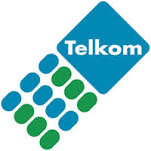 South African fixed-line provider Telkom has released a new internet deal, offering SoftCap 5GB with extra free anytime data to internet surfers.
As from the beginning of September, Telkom internet users enjoy free anytime data for social networking sites and free data between 12am and 6am every day.
The SoftCap 5GB package is doubled without extra cost, including added benefits such as free use of instant messaging services.
Manelisa Mavuso, managing director of consumer and retail services at Telkom, said: "Social networks are extremely popular communication platforms and we understand that our customers need to constantly interact and be engaged, hence their relationship with these platforms."
Valid until March 31, the offer also poses the choice to 1GB package subscribers to upgrade to the 5GB deal.
"We are enhancing our value proposition to truly differentiate our broadband offerings to satisfy the customer's growing appetite for media rich online content, thus enabling our residential customers to download and watch more movies, and music and so forth, this sort of innovation is in-line with our strategy to deliver a great value and seamless connected home experience," Mavuso said.
Free access to social communities such as Facebook, LinkedIn, Twitter and instant messaging services such as WhatsApp, Google Talk and Yahoo messenger are covered by the deal.
"I believe that free data access to social networking is a game-changer as we are giving our customers free and greater choice in what is fast becoming a preferred communications platform," he said.