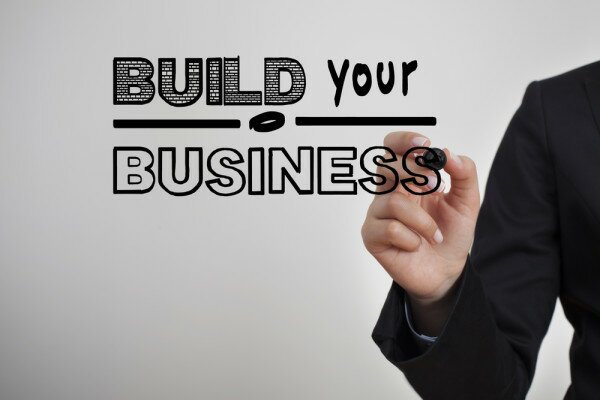 Startups and small companies face numerous challenges similar in nature and make a number of common mistakes straight from the word "go" as they attempt to build their businesses.
Lack of capital stands out as the greatest challenge, with money scarce for running operations and keeping morale high for the few employees start-ups have.
Further to this, these few employees are very thinly spread. Right from the start various departments that you would find in a more established company are missing, with various individuals running them as consolidated departments.
The chief executive officer (CEO) will often double as the administration manager and the human resources manager, while the finance manager could also be the operations manager, with each senior figure combining a number of roles.
Despite them being managers in their own right few will have the status or privileges that come with the post, with a majority of these managers being normal employees.
If a startup attains its actual goals and lives up to its potential, these managers are likely to end up as executives, but in the meantime the problem for any founder is whether his employees will turn up for work tomorrow without being poached, as they are likely to be underpaid and with a huge salary difference likely to exist between them, other colleagues in their line of work and the CEO.
Another big problem is the lack of the required skills by the employees, who double up in a number of departments that they have no idea on how they operate.
The low salaries are also a big challenge to acquiring qualified labour, with the majority of employees being recent graduates.
The CEO has to juggle between various management positions far from his qualifications.
In most ICT startups for example the CEO is likely to be a developer or programmer without adequate skills in management, administration and finance, despite having to handle these duties.
Getting to the market is the biggest challenge to attaining the goals set by the company, as startups have minimal funds for marketing or to carry out a huge sensitisation campaign. Startups usually lack a public relations department that would help in the dissemination of such information.
As a result a majority of startups rely on social media for their marketing, with the minimal funds available for such causes left for free samples and brochures.
Another great challenge is that in many cases the startups have competition from big companies who are ready to feast on their innovations and run them out of the marketplace.
On many occasions startups have simple systems that can be easily duplicated and do not survive, with many investors likely to invest in companies that run complex processes that huge companies are unlikely to duplicate.
Aside from these challenges, many of which are inevitable, there are certain common mistakes made by almost all startups, including the lack of non-disclosure agreements (NDAs) when looking for investments and partnerships, under-allocation of projects and lack of training of the staff.
Any company value is equal to the uniqueness of its idea, implementation strategy and the team to implement the idea.
Just like startups, potential investors and partners have one thing in common – the love of money. Start-ups should remember that nobody is a friend in business, but only a companion hoping to benefit from you.
Startups are likely to make the mistake of cutting costs on various crucial projects and putting the money into the daily running of the business, while often CEOs fail to see the value of interns to their businesses.
Many learning institutions have an internship course as a compulsory part of attaining a degree, and thus such students can be trained through the internship while the start-up provides a small allowance for their upkeep, and perhaps absorbs them into the company as qualified staff at the end of their training.
Such employees are likely to stick with a start-up longer than those that have been poached from other organisations.
Above all the biggest mistake by start-ups is the reluctance to accept partnerships and investment while they are young.
This leads to continued use of their scarce resources to get to a higher level in a much longer time, forgetting that investors and partners have the connections and the know-how that is crucial to the achievement of their dreams.
Start-ups that deny such advances from potential investors have the challenge of dealing with competition from other startups in their line of work who have the backing of such investors and partners, and who quickly become a nuisance.
Image courtesy of Shutterstock