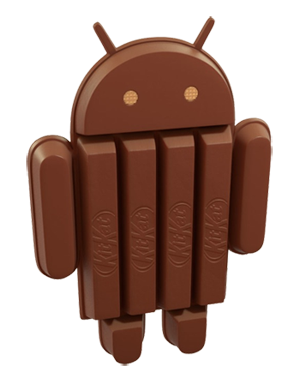 Image courtesy of Android.com.
Google's mobile operating system (OS) Android has now been activated on more than one billion devices, following the release of its latest OS.
The release of Android 4.4 KitKat, a chocolate brand owned by Nestlé, was recently announced by Google.
No financial agreement was reached with regards to branding, with the motivation behind the name selection being "fun", according to John Lagerling, director of Android global partnerships, as reported by BBC.
Nestlé will be selling Android-shaped chocolate bars, together with a competition offering Google Nexus 7 tablets and Google Play credits, as from September 6.