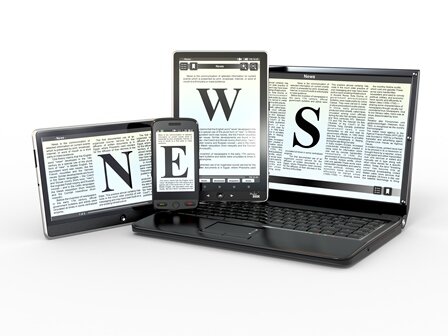 Zimbabwean newspapers have been told to focus on the implementation of technology to push the industry forward.
George Charamba, the Zimbabwean secretary for media, information and publicity, was visiting Zimbabwe Newspapers' new printing press when he said the facilitation of the new plant is set to revolutionise the industry to technological advancement.
"The publishing industry will soon cast aside their petty rivalries to now audit the technology which is made available to them not as individual players but as an industry," Charamba said, as reported by The Herald.
He urged news organisations to put their energy into being technologically competent rather than competing with rival publications.
"What will make them survive as an industry is not their petty rivalries, but the efficiencies they bring to bear on their businesses and therefore the advantages will pass on to the consumers," he said.
The secretary explained the issue of substandard performance will be solved by replacing outdated equipment with the latest technology.
"Because we are paying for inefficiencies, it doesn't matter if it is textbooks, or newspapers, or labels for businesses, we are paying for horrible inefficiencies arising from old technologies and outdated business practices."
The technological upgrades are believed to put performance in a "new era".
Charamba expressed his satisfaction over Robert Mugabe's call to 'Look East' upon which Indian equipment have been acquired.
Image courtesy of Shutterstock.