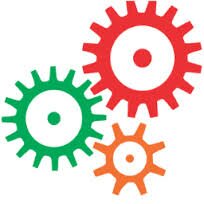 Akure, the capital city of Ondo state in south west Nigeria, is a land of opportunities for tech investment, Ademola Morebise, founder of Omnific Works and Mighty Academy, has told HumanIPO.
"Like 95 per cent of Nigeria, Akure is a virgin land with lots of opportunities. The city has a population of about 400,000 people, and the tech community is starting up," he said.
According to the innovator and entrepreneur, Akure is home to Nigeria's most active Google Developer Group (GDG) and students of the institution continue to win praise.
"Students from Federal University of Technology Akure (FUTA) keep winning awards whenever they go on contests, the iDea hub hackathon in Calabar was won by students from FUTA," he said.
"Earlier this year also, Akure hosted the biggest gathering of Windows Azure Global Bootcamp, I was privileged to be a guest speaker at that event."
Morebise said predicted that this was just the beginning for innovation in Akure.
"I predict that within the next 5 years, we will have a lot of innovative tech companies operating from Akure," he said.
Morebise said tech startups could prosper in any sector.
"In my humble opinion, every sector is ripe for disruption, from retail, education, hospitality to hard-core tech areas like mobile payments. Tech startups can easily pick any sector to play in."