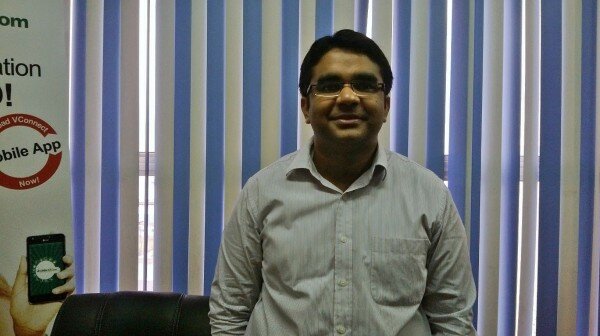 Deepankar Rustagi, founder of Nigerian search engine VConnect.
Deepankar Rustagi, co-founder and of VConnect, has told HumanIPO the local search engine has more companies listed than Facebook.
In an exclusive interview, Rustagi said the reason for this is the engine offers listed companies, especially small and medium-scale enterprises (SMEs), more than feeds and promotions.
"Our platform is designed for SMEs, businesses that are not in the online domain," Rustagi told HumanIPO.
"On social media, feeds can give you a lot of promotion. But how many Nigerians are on Facebook? Less than 50,000 Nigerian businesses are on Facebook, we have about one million."
He said the company was started as a result of the paucity of local data and content online.
"I was born and brought up in Nigeria," said Rustagi. "What got our initial interest was that there was no local data available. Three and a half years ago, if you search for restaurants in Lagos, Google will take you to restaurants in Portugal.
"It was surprising because Lagos has 15 to 17 million people and it's a business territory, and it's one of the largest commercial cities in Africa. It was really surprising that Lagos was not listed on a site like Google."
Rustagi said they begun by building content, but it was difficult because of the disorganisation of some territories, such as no numbers on streets.
He added: "You will see 34 and the next number you will see is one. On some streets you won't find numbers at all.
"It went on, but now we have close to 800,000 businesses and we are moving towards a million. We are trying to add value; these businesses will contribute to the growth of the economy of Nigeria."