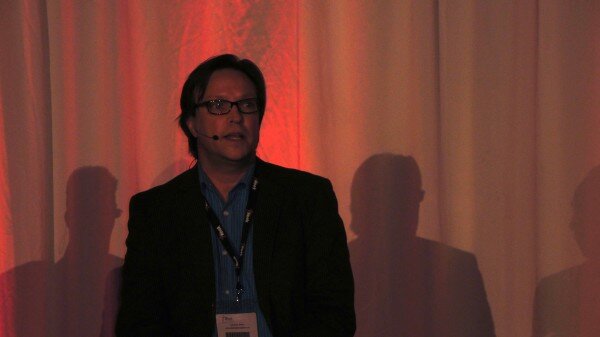 Anton Alberts, Freedom Front Plus (FFP) MP.
Anton Alberts, member of parliament (MP) representing the Freedom Front Plus (FFP), has emphasised the role of ICT in job creation for South Africa.
Speaking during a panel discussion on how the internet is shaping South Africa's future at the the Internet Service Providers' Association (ISPA) iWeek conference underway in Johannesburg, Alberts said increased broadband access will translate into improved economic growth.
In the fight to eradicate poverty, the sharing of resources from the state's side is said to be "critical" to enable a sustainable environment.
Job creation is considered as an area needing "drastic" attention as part of growing the economy.
Providing a communication platform for the information spread about energy and other adequate aspects is needed.
"Universal access is a very important aspect," Alberts said.
Expressing pity at the African National Congress' (ANC) choices, the MP feels the direction is currently steering in an unfavourable direction.
"This portfolio [communications] is not taken seriously by the government themselves," Alberts said.
Considering the progress made on reaching the goal of 100 per cent broadband penetration by 2020, Alberts feels the problem is not with the current regime of President Jacob Zuma, but started during the previous period when Thabo Mbeki was in control.
"ICT needs to engage with powers that be… [for] digital transmission so that goals set by government can be reached," Alberts said.
Inviting public participation, he believes all political parties can play a role in contributing to progress by sharing information and influencing governmental decisions.