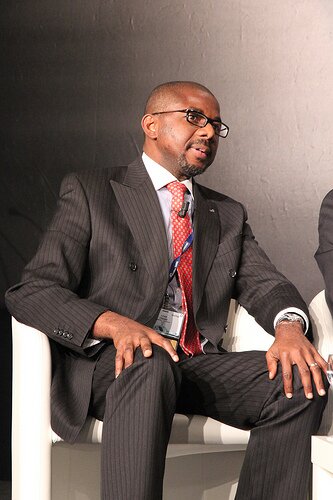 Chidi Okpala Director & Head Airtel Money Africa CC image courtesy of Pierre Metivier on Flickr
Airtel has announced a strategic partnership with MMI Holdings Limited in Africa, an insurance-based financial services company, that will see its mobile money customers access insurance and micro savings services.
The partnership will enable Metropolitan, a brand of MMI, to market and sell its products through Airtel's extensive telecommunication network in Ghana, Kenya, Tanzania, Zambia and Nigeria.
Chidi Okpala, director and Africa head at Airtel Money, said the partnership will benefit hugely its subscribers through eliminating the complications in buying insurance and access to microcredit services.
"At Airtel, we have identified the gap in the market and we've decided to fill it," Okpala said.
"The strategic partnership we have struck with Metropolitan will allow millions of our customers to have peace of mind."
Mervyn Cookson, chief executive at Metropolitan International, said: "We are delighted to be partnering with Airtel who share our vision to reach and improve millions of lives with innovative and affordable financial solutions."
Cookson added that the partnership will forge a new path for financial services in Africa.