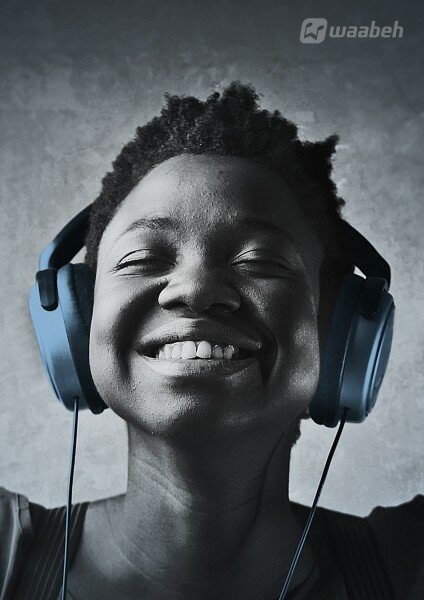 A Kenyan startup is aiming to solve problems associated with audio delivery and discovery by ensuring that people get their content quickly, easily and painlessly on its online platform known as Waabeh – Sheng for "awesome".
Through the Waabeh platform, users can get music, lifestyle and education content on the web through desktop computers and mobile phones.
The mobile app is currently available on the Google Play Store for Android and Windows Store for Nokia Lumia devices.
The choice of Android and Lumia was informed by market research, which revealed the number of users on those platforms was higher compared to those with Apple devices, especially in Kenya.
"We are solving a problem that exists primarily in the African space where a lot of great content is being created but finding it when you need it as a consumer and getting it legally can be very difficult, that is why piracy exists," said Tim Rimbui, Waabeh's business development manager.
"At least in this space we thought if we could find something that is easy to use, good to look at and solves our problem both for the consumer who is trying to get and also for the creator it will be good."
Additionally, there is older music which is currently hard to find.
Waabeh does not dictate to artists to sell their music or offer it for free, so musicians from both Kenya and the wider African market send their music and are allocated space for all their songs, a biography and photograph.
This catalogue has helped to eliminate the need for musicians having their own websites as their fans can get everything about them on Waabeh.
Musicians do not have to pay anything to have their music on Waabeh, but after they have sold their music Waabeh keeps 30% and Musicians/Content owners keep 70%, a percentage the company insists is the fairest in the industry.
Listening to the music is free, but users have to part with KSh40 to download or buy a song.
Kingori Job, now in charge of Waabeh's back-end development, said they have a system to help users buy the music with the use of credits of 100, 250 and 500 – similar to airtime.
With this credit they will be able to buy the number of songs they want.
The platform is compatible with M-Pesa, Airtel Money and Pesapal, as well as Visa and MasterCard for people living outside the East African country.
Rimbui said Waabeh was founded last year when he was working with musicians and there was the problem over how the music could be easily distributed.
He presented the problem to Job, who proposed Jeff Maina be brought in to deal with the front-end development (Pixel architect) of the platform.
With the team in place the main agenda was to distribute music, and it took the whole of 2012 to learn about what was possible, what was not possible and what they needed.
The original idea changed to include music, soul, life and education categories, similar to online radio.
Life is about lifestyle matters, while education offers educational content on audio especially for school going children and book lovers.
"Everyone has a mobile phone; more adults are looking at their phones than at books," said Maina, of the need for their education product.
"Generally speaking the traditional way of doing things has a lot of limitations. You cannot compare the cost of printing 1,000 books to having one audio file that you can send to a million people."
Apart from cost and distribution, the product also seeks to solve the problem of scheduling experienced in the past where schoolchildren had to wait for their educational programmes on particular days and on particular stations. Now they have access to books any time they want.
Waabeh bootstrapped from the beginning with the operational costs now being met through marketing and advertising revenue.
There is also a relationship with Intel Corp.
The trio said their biggest asset is their skills and they have chosen to approach the business not as a startup, but as a brick and mortar business.
Rimbui said: "Tech startups want other people to invest in them rather than themselves, having other businesses that have worked, we thought to approach this as a regular business; build it, it works… starts generating revenue then we can now start sourcing for equity and other investments."
Given the jaded nature of the current market, Waabeh has decided to focus on quality products that will sell themselves and at the moment boasts 117,000 streams, 2,000 users on the platform and 7,000 downloads, both free and paid for.