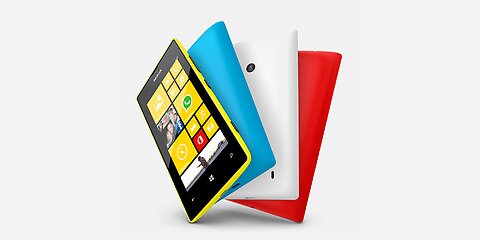 The Nokia Lumia 520.
Airtel Nigeria and Nokia have partnered to allow Nigerians to exchange their old functional devices of any brand and network for a Nokia Lumia 520.
To complete the exchange for a Lumia 520, interested customers must visit an Airtel shop and pay an exchange fee of NGN23,990 (US$148) to get the new device.
With the exchange, Nigerians will get around NGN10,000 (US$62) worth of value, including six months free airtime for on-net calls and data worth NGN6,000 (US$37).
They will also enjoy device value discount worth more than N4,000 (US$25), based on the current market retail value of N28,000 (US$173).
"The phone upgrade programme is yet another unique initiative by Airtel and Nokia to provide Nigerians a rare opportunity to own smartphone devices, complete with innovative applications to enhance their communication experience," said Inusa Bello, chief sales officer of Airtel Nigeria.
"Also, the additional value of free voice and data services is one more reason for consumers to port to Airtel."