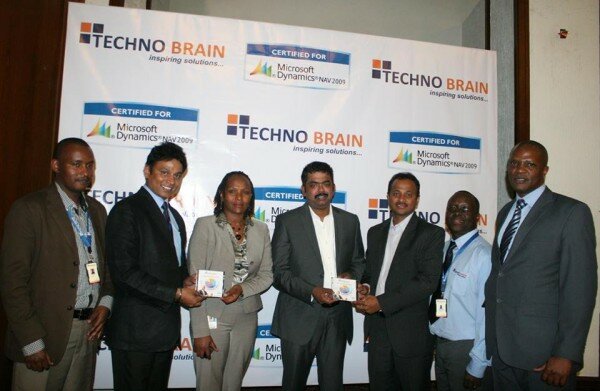 Custom software application provider Techno Brain has launched a first of its kind enterprise resource planning (ERP) training programme in Africa for finance professionals.
Techno Brain plans to fill the supply and demand gap in the MS Dynamics NAV workforce.
"In spite of having over a million users worldwide and being rated as Africa's number one ERP for the SME (small and medium sized enterprise) segment – there are just over 100,000 certified for MS Dynamics NAV consultants worldwide," said the company.
Through the ERP training course, the company aims to help small businesses and global enterprises manage the financial health of a company and take complete control over finances.
Speaking in Nairobi, Ajay Alva, director of training at Techno Brain, said: "We are seeing more and more businesses adopt enterprise resource solutions to consolidate business processes to become more efficient.
"We're starting with the finance, because of its extremely critical nature and direct impact on business. We will be rolling out more specialized ERP courses in the future – tailored for specific business functions."
For the course, Techno Brain will be targeting chief finance officers, finance managers, analysts, implementation consultants, accountants and end users in finance departments from the manufacturing and non-manufacturing industries.
The 10-day course for the Microsoft NAV 2009 Core Setup and Finance is set to commence on September 23.