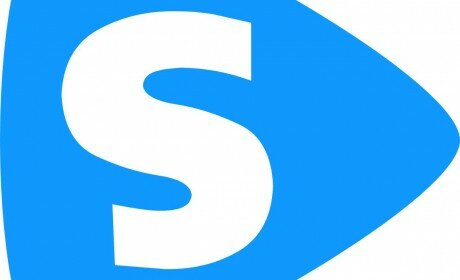 Spinlet, commonly referred to as the 'iTunes of Africa', has surpassed 650,000 active subscribers. In a wide ranging interview with HumanIPO, Francis Ebuehi, chief operating officer (COO), discussed how the company was looking to increase revenue, particularly in Nigeria.
HumanIPO: Spinlet has been around for a while in Nigeria, what is attractive about the West African country to your company?
Ebuehi: As you already know, Nigeria is the most populous country in Africa with over 160 million people with a rich cultural heritage, and we also have a lot of talented artistes who have created their own kind of music.
Tie this with the fact that Nigerians, in general, love music; this is the perfect fodder for the Spinlet service to thrive on.
Spinlet is in Nigeria to ensure that we create an ecosystem that will benefit all the players in the industry.
How many registered users does Spinlet have in Nigeria presently?
We currently have over 600,000 registered users on our platform
There are rumours of a planned re-introduction of Spinlet. How true and how soon is that?
I wouldn't say a planned re-introduction, but an increased awareness campaign to let more people know about Spinlet across Africa.
You see, we are trying to let people know that Spinlet is not only about Nigerian music, but African music and more.
In line with this, we recently opened an office in South Africa and we also have presence in East Africa, operating from Nairobi, Kenya.
We are also increasing the number of channels/platforms/apps that Spinlet is going to be made available to our customers. We are richly spreading the word.
So this awareness campaign would start earnestly in October.
Spinlet has shot many musical videos for several Nigerian musicians. What is the agreement on such songs?
Spinlet sponsored a few music videos, to help promote Nigerian music globally, and to help consumers discover the thousands of songs we have available in various music genres. All of the songs were exclusive to Spinlet.com.
All of our music video collaborations have assisted the Nigerian artist in gaining exposure outside of the borders of Nigeria, and across Sub-Saharan Africa and the diaspora.
What other partnerships does Spinlet currently have?
Spinlet is currently in partnership with Etisalat, Samsung and Tecno. With Etisalat, we jointly worked on delivering an Etisalat-Spinlet branded app with exclusive features. Spinlet comes pre-installed on some specific models of Samsung and Tecno devices.
Is the strategy working?
In this market, one cannot afford to ignore the telcos and phone manufacturers. Though still in its infancy, the strategies are working. The numbers are increasing and the awareness is growing. The objectives are being met.
Can you explain the new platforms Spinlet recently launched?
Spinlet currently has a Java app, BlackBerry app and an Android app. We are just about to release two new apps – for the Windows Phone and the iPhone. We are also launching an online site which will allow customers to download full tracks and albums. This will be available at the end of September.
Why are they all coming out around the same time?
The new Windows Phone app, iPhone app, the online site are all in response to customers' requests and the fact that we are increasing the availability of our services to all.
We are even revamping our user interfaces of the current Android and BlackBerry devices.
Now all these are geared towards the awareness campaign for our service globally. We just decided that all our platforms should provide the required service level and quality.
What is happening with Spinlet's payment system in Nigeria?
Spinlet has only dropped the paywall in Nigeria for now. So Nigerians purchase subscriptions to the service for now.
The streaming is still free, but with ads running in between the tracks. A two-day plan costs NGN125, while a seven-day plan costs NGN350 (US$2.20). The 30-day plan costs NGN990 (US$6.15).
Outside Nigeria, we have not dropped the paywall and there are no subscription plans.
Why was it dropped?
A major source of revenue for Spinlet is from customers paying for the music tracks. It is only when people pay that we can make payments to the artistes.
So we dropped the paywall so that we can start making money to pay the artistes.
What are the challenges that Spinlet is contending with in the Nigerian market?
As with new businesses trying to paradigm, there is always resistance to change.
One of the challenges we face is with the payment process. Currently customers pay for the tracks by using their phone credit. So this means the telcos are involved in the payment process.
The telcos do [take a] sizable portion of the fee, leaving us with a balance that we have to pay the artistes from.
Another challenge is getting the artistes to realise that it is better to put their music on our platform and get paid rather than make it available free of charge on the internet.
As to the first challenge, we are currently looking at other payment modes like debit/credit cards and mobile money. The second challenge will be resolved by education, education and more education.
Are the challenges really worth the efforts your company is putting into its operations in Nigeria?
I do believe that these challenges are surmountable. Gold is not found on the surface. We are confident that we can change the way music distribution is being done currently. Even though it may take time, but it is surely doable and we are in for the long run.
Consider the teeming population, Nigerians love for music and numbers of artistes out there. It is surely worth the efforts.