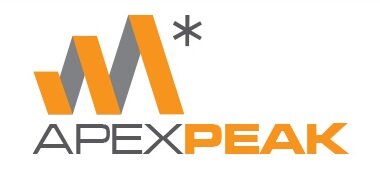 South African startup ApexPeak has secured US$1.84 million of follow-on funding since completing the 88mph accelerator programme and is already targeting an A round and future acquisitions.
ApexPeak provides other startups, entrepreneurs and businesses with quick and efficient access to cash by offering invoice discounting.
Gakim Solomons, co-founder of ApexPeak with fellow South African John Fearon, told HumanIPO they plan to use the funds for further expansion in Singapore and Asia.
The company does provide cash to companies in South Africa, but is increasingly targeting the Asian market.
"In both South Africa and Singapore, SMEs all face the same cash-flow challenges in expanding. This is especially so when supplying to multinational companies, who are known for their protracted payment terms," Solomons said.
"The difference between the two locations is the culture of payment. In Asia, the general culture encourages paying invoices on time – it is frowned upon when companies pay late. Even when it is not on time, the enforceability and collection in Asia is usually better than South Africa."
ApexPeak will be rolling out a new portal next, which will allow "supply chain financing", and will be live in the next two weeks.
"Following then we will announce an acquisition of a business in Africa to boost our capabilities and then the closure of a sizable series A round," added Solomons.