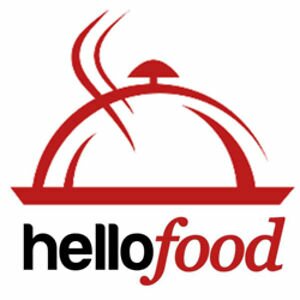 Hellofood launched its operation in Rwanda this week, and in an exclusive interview Joe Falter, founder and chief executive officer (CEO), told HumanIPO how the company, which also has operations in Nigeria, Kenya, Ghana and South Africa, is changing the way food is ordered in Africa.
HumanIPO: Why did Hellofood choose Rwanda to be its second East African base?
Falter: Rwanda is a small, but fast growing market. Kigali has a great restaurant scene, and a large population of Rwandan professionals and expats.
Internet penetration is increasing rapidly there and we had a lot of people contacting us enquiring when we would be launching there. It was only going to be a matter of time before we stepped in.
How different is the operation model in Rwanda compared to other African countries where Hellofood is operating?
We're in seven countries now, and each one differs slightly. Some countries have bigger teams, some have their own delivery bikes. In Kigali, because a lot of restaurants don't have their own delivery service, we are providing one for them to use.
The Hellofood team is also going to be working very closely with our Kenya team to leverage certain functions like our East Africa call center, based in Nairobi.
Which local restaurants are you partnering with to launch Hellofood in Rwanda?
We already have 45 local restaurant partners, with many more to follow in the coming days and weeks. We're particularly excited to be partnering with the local favourites such as White Horse, Afrika Bite, Flamingo, Lalibella and The Indian Chef.
Which regions are you intending to cover first before expanding to other parts of the country?
We only have plans to build Kigali for the time being, but we always keep our eyes peeled for customers who are clamouring for food convenience and variety.
Do you have plans to launch in Uganda?
Absolutely – we have our sights firmly set on Uganda so watch this space.
The concept behind Hellofood is quite simple, but there has been considerable success. Why is this?
Hellofood solves a very simple problem: there are lots of great restaurants in African cities, but they're very hard to find, and even harder to order from.
Bad phone lines, lack of contact information and menu variations make ordering the regular way a nightmare. Hellofood has completely revolutionised that market, offering something for everyone.
All price points, all cuisines, all restaurants – whether you're a professional eating lunch at the desk, a family looking for healthy meals, or even an event organiser trying to cater a function, we have it all covered.
How do challenges in the various countries affect your operations?
Hellofood is revolutionising a complex market and it's not without its challenges. We need to help restaurants provide a new delivery service, or improve their existing one, we need to make information sharing accurate and live, we need to communicate with customers quickly and professionally so we can deliver knockout customer service.
So sometimes we provide bikes, sometimes we provide additional key account managers to support restaurant operations.
Given the incredibly low historical performance on customer service of many restaurants in Africa, we have a fantastic opportunity to really blow customers away with outstanding service. We pride ourselves on that.
The last time we talked you said you aim to have Hellofood in every country. How soon can that be achieved?
Hellofood currently operates in 30 countries around the world, seven of which are in Africa. We have some way to go before we'll be everywhere, but we have a very ambitious schedule that will see us launch four more African countries in the next four months. It's exciting stuff.
Apart from the website, what other tools are you deploying in Rwanda?
We have a mobile site that is already live, as well as our great apps, which will launch in Rwanda in a few weeks. Our apps are already the most popular food apps in Africa with over 40,000 downloads.
What is the Rwanda team like?
It's a small and tight knit group. Very focused on delivering a great result, and excited about the opportunity to bring this novel concept to Rwanda.