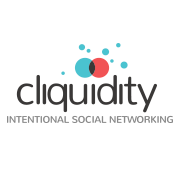 South African psychometric startup Cliquidity is looking to launch in the United Kingdom (UK) soon, following its selection as one of Web Summit's top 50 Hardest Working Startups.
Cliquidity has launched its beta version in May this year, offering intentional and social networking through quick, easy, affordable and accurate personal psychometric assessments online.
Started by Maretha Prinsloo who founded the business from her more 'traditional' psychological testing business Cognadev, the solution is on its way to further expansions and updates.
Speaking to HumanIPO, Brigid Prinsloo, business development manager, said: "She has always been interested in the use of psychometric testing in a way such as personality matching on dating sites… and she has always been interested in the big data aspect of it."
Prinsloo will be travelling to Dublin, Ireland  with a Cognadev employee at the end of the month for the Web Summit to connect with overseas partners for further expansion.
HumanIPO reported earlier this month on Cliquidity's reaching the list of top 50 Hardest Working Startups by Web Summit.
The company launched a competition for the loyal voters who supported Cliquidity as the potential winner of the Web Summit, offering a free trip to Dublin for the most supportive person.
The company will also soon be entering collaborations with big corporates locally to use Cliquidity as a pre-screening tool for recruitment.
Prinsloo sees the social aspect of Cliquidity as an edge to connect people through their psychometric or personality profiles while saving time and money.
"There are millions of people but… how do you make real connections that add real value to both parties?," she said.
Through filters such as biographical, personality and location specifications, linking up with the right people according to need is made possible.
Cliquidity follows the same business model as LinkedIn, but considers itself more as an 'app' than a competitor in comparison to the renowned corporate network's operation.
Planning to connect with schools and universities over the next few weeks, Cliquidity aims to make learners and students aware of the benefits of using tools for personal development in preparation for their career paths.
Prinsloo believes the tool can also greatly assist the startup community.
"It's just about getting out there – you end up discovering new ways and new potential partnerships," Prinsloo said.
"The startup community is so supportive."
Although not focusing on African expansions at current stage, Cliquidity considers a mobile assessment tool a necessity for entering the rest of the continent.
Worldwide needed, mobile assessment will simplify the process, but also poses challenges such as reliability of profile completion and screen size practicalities.
Prinsloo counts social media engagement as one of her hardworking edges, saying she is known as a "super user" among her friends.
She has previously worked for Zando and is a qualified chartered accountant (CA).