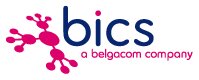 Global wholesale carrier for voice, mobile data and capacity services BICS has announced its expansion in the African market with three additional offices in Kenya, Ghana and South Africa to ensure a strong local presence for customers in Africa.
The offices are part of a broader vision to have a presence in key growth markets and will provide a critical focus for sales and support of BICS' portfolio of services.
"Our company is expanding and we have a number of key customers in Africa. Dedicated teams in Ghana, Kenya and South Africa will enable us to be even closer to our clients and partners across the region," said Clémentine Fournier, regional vice president for Africa at BICS.
"Africa is one of the fastest growing telecom markets in the world characterized by a strong uptake of voice, messaging and mobile payment services and an increasing use of data services thanks to increased smartphone adoption. We are excited to be part of this growth."
BICS has been providing a range of services to the African market for over 15 years with a range of innovative wholesale solutions designed to meet the communication needs of the region.
Fournier said: "Over recent years, we have seen strong growth in the region, with over 100 mobile operators in Africa now using our network for their connectivity needs.
"This market growth is due to the fact that we have evolved with our customers, developing innovative solutions optimised to meet their requirements and enabling them to increase their voice and roaming revenues."