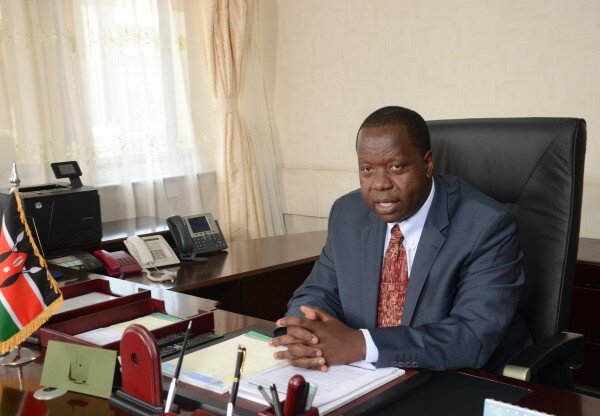 Dr.Fred Matiang'i, Cabinet Secretary, Ministry of Information, Communications and Technology
Kenya's Ministry of ICT has announced it is in the "crucial stages of development" in preparing an Access to Information bill, which it believes will ensure government transparency and protect citizens' rights.
Speaking during a Freedom of Information symposium in Nairobi Fred Matiangi, cabinet secretary for ICT, said transparency and accountability in the management of public affairs are integral parts of modern democracies.
"My ministry will be presenting the access to information, data and protection bills to parliament in due course." Matiangi said
Matiangi said that when government operates in secret, national values and goals are undermined, leading to negative social and economic consequences.
He added that the government will seek to put the emphasis on management of public records to provide evidence and information, to protect rights of citizens and to measure quality of government efficiency and accountability.
The Access to Information policy will assist the country in development in line with the Vision 2030 goals, while the bill will help Kenyans in actively participating in the decision-making process.
Matiangi said all government institutions will be required to produce any record under the act upon request by any citizen, subject to certain exemptions.
"The act will create oversight body to implement the government policy as regards access to information held by public authorities," he said.
The Ministry of ICT, he said, is undertaking policy changes that will guide county governments on public sector communications, access to information, data protection and protection of personal information as envisaged in article 35 of the Kenyan constitution.
"We will put in place legislative safeguards to ensure that all personal information collected, used or disclosed by private sector and public sector organizations in the course of commercial or government related activity will be protected from unwarranted disclosure", he said.