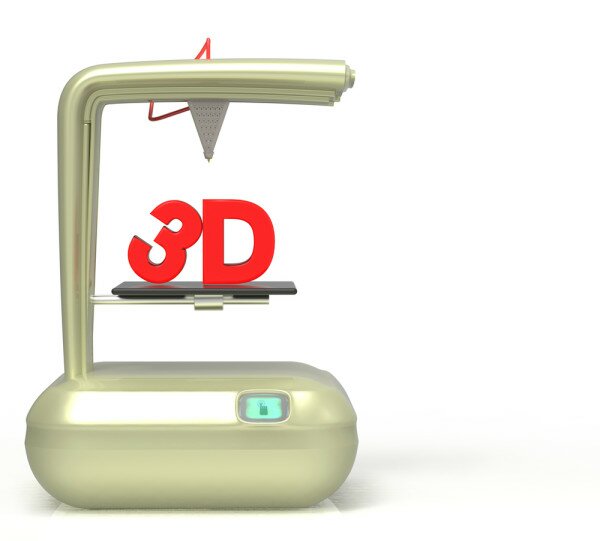 Shipment of 3D printers (3DP) costing less than US$100,000 is set to increase by 49 per cent this year to reach 56,507 units, according to research firm Gartner.
The demand, Gartner says, will be fuelled by the rapid quality and performance innovations across 3DP technologies, with shipments set to grow by 75 per cent in 2014 and a near double shipment in 2015.
According to research director at Gartner Pete Basiliere the hype the products have received will also continue to be a marketing force.
"The 3D printer market has reached its inflection point. While still a nascent market, with hype outpacing the technical realities, the speed of development and rise in buyer interest are pressing hardware, software and service providers to offer easier-to-use tools and materials that produce consistently high-quality results," he said.
This year combined spending in 3DPs is set to hit US$412 million compared to US$288 million in 2012, with the enterprise segment contributing US$325 million compared to US$87 million from the consumer segment.
In 2014 Gartner projects the figure will surge to a high of US$669 million spent on 3DPs.
"As the products rapidly mature, organizations will increasingly exploit 3D printing's potential in their laboratory, product development and manufacturing operations. In the next 18 months, we foresee consumers moving from being curious about the technology to finding reasons to justify purchases as price points, applications and functionality become more attractive," he said.
The research released by Gartner also expects the use of 3D enterprise printers to extend to target more industries including architecture, military, medical products and jewellery design from the current industrial prototyping and one-off product designs.
The research also projects a drop in costs in the coming years as economies of scale start to play with higher shipments expected in the coming years.
Image courtesy of Shutterstock