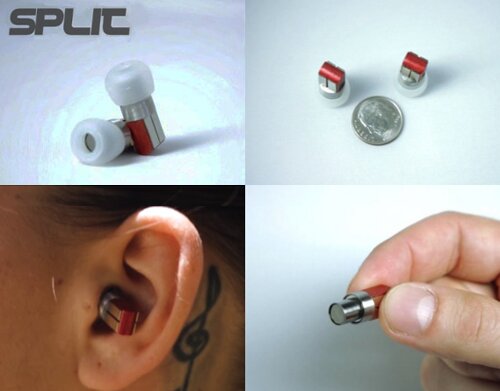 courtesy of greenwing
Greenwing Audio has launched a Kickstarter crowdfunding campaign for its new product, Split, a pair of wireless, hands free earphones.
The user is able to skip tracks and change the volume of the player by using "bite clicks".
The company is seeking to raise US$435,000 on the platform by October 31 and has already raised around US$20,000.
Marco Scandurra, chief executive officer (CEO) of Greenwing Audio, said: "The idea for Split came to me after spending long winters in Boston and having to take off my gloves every time I wanted to change the song or adjust the volume on my cell phone."
The idea was to create a device without cumbersome cables that get tangled up in a zipper or scarf.
Victor Chechelski and Umberto Micheli, co-founders of Greenwing, wanted to create a device which moved away bluetooth because it used up a large amount of battery life.
Using a small, low-power ARM processor and a small-footprint memory chip the team was able to build Sprint.
The earbud earphones have the bite clicks to control tracks and volume which reduce exposure to radiation by more than 1,000 times compared to bluetooth devices.
Popular file formats such MP3, AAC and WAV are accepted on the device for music upload or other content.
The 3-axis accelerometer is used to detect the bite clicks, ensuring proper action connects to the standard USB computer port for uploading music and charging .
The devices come in metallic red, pearl,silver, purple, citrus and black.