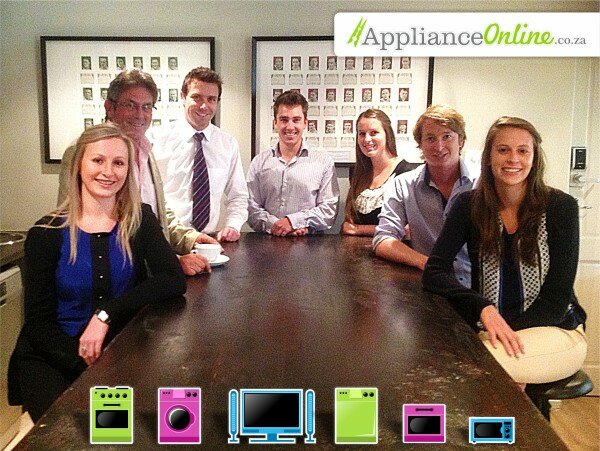 The ApplianceOnline team. Image courtesy of ApplianceOnline.
South African e-commerce venture ApplianceOnline is to launch in various African countries, aiming to become a household name.
HumanIPO reported earlier today on the launch of ApplianceOnline by Sovereignty Technology.
Offering the widest range of appliance products online at affordable prices with transparent deals for South Africans, Sovereignty plans to improve the living standard of customers.
Speaking to HumanIPO, Sovereignty Technology chief technical officer (CTO) Jamie Chennels, said: "Appliances play such a big role in improving one's standard of living and we want to give a larger portion of the population the ability to do so via appliances."
The company has already embarked on setup in East African countries such as Kenya, with Namibia, Botswana, Swaziland and Lesotho the next destinations.
"Our goal is to become a household name for appliances throughout Africa. This is a bold statement, but we're confident in our talented teams' ability," Chennels said.
The company's second e-commerce offer after online interior supplies store smacs, ApplianceOnline is likely not to be the last launch.
"We're constantly looking for ways to innovate buying processes in Africa, with particular focus on the South African market," Chennels said.
Considering the local market, providing reasonable credit to South Africans is currently the company's top priority.