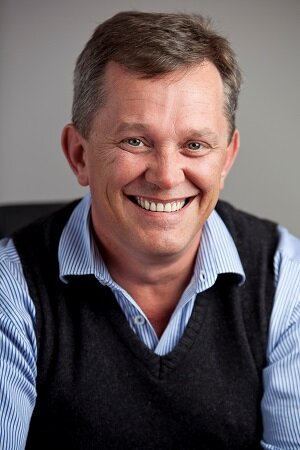 Chris O'Connell. Image supplied.
Data virtualisation is not about IT, but is about allowing decision makers immediate access to all and only the relevant information, said Chris O'Connell, managing director at BITanium.
"Information has become the strategic business advantage; hence how well businesses use the information at their disposal determines how well they perform in an increasingly competitive environment," said O'Connell.
He added: "Simply owning vast amounts of data is not enough. To deliver business value, this data must be instantly accessible to the business decision-maker through a single access point, in formats that are easily understood."
O'Connell said since the maturation of the agile data integration during the course of the last few years, data virtualisation holds the solution. Organisations are now able to gain more insight from their data.
Organisations are also able to respond faster to the ongoing changes within analytics and business intelligence (BI) needs and can save between 50 to 75 per cent in traditional data replication and consolidation methods.
"Growing numbers of enterprises are seeking [data virtualisation] advantages. Analysts Gartner, RDWI (The Data Warehousing Institute) and the BI Leadership Forum have each estimated adoption at around 25 per cent today, with projected growth to 50 per cent within two years," said O'Connell.
He said in many cases BI and analytics projects are at the start of the move to data virtualisation. In other cases organisations or enterprises may elect to take a broader multi-project architecture approach to data virtualisation adoption.
O'Connell said the process of implementing data virtualisation follows four relatively simple steps. These include the installation, development, operation, and management of data virtualisation.
"Business views provide instant access to the data that business users require, while shielding them from IT's complexity. It not only supports business growth and risk reduction, but also enables better operational management and technology optimisation," said O'Connell.
In conclusion, O'Connell said data virtualisation "should be an obvious investment" given time-to-solution currently being a critical factor in business.