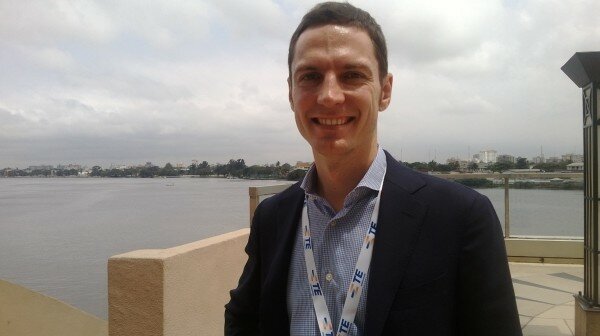 Vytas Paukštys, CEO of Eskimi.
Vytas Paukštys, chief executive officer (CEO) of Eskimi, Nigeria's largest mobile social network, speaks to HumanIPO about the company's partnerships with Nigerian network operators, its offers for customers and product performance in other African countries.
HumanIPO: What partnerships do you have in Nigeria?
Paukštys: We launched the Etisalat partnership last year in Nigeria to make easier access to Eskimi where Etisalat was promoting Eskimi and we were also giving away certain values to Etisalat's Eskimi customers, like Eskimi coins and we just gave away US$200,000 worth of values to Etisalat users at that time.
The Goody Bag partnership with MTN is a very different thing. MTN launched an Eskimi bundle where MTN users can access Eskimi services by paying NGN60 without incurring any other additional data charge.
It's a value to MTN customers who can now spend more time and less money on Eskimi. We've seen in our statistics that it grew very much and MTN is doing a very good work promoting this thing.
Which of Etisalat's and MTN's Eskimi packages would you recommend?
I cannot recommend an operator, the customers will choose for themselves. If all factors are equal for the telecoms companies, then one may easily say this or that, but all of the networks have their individual challenges they are battling with.
A year or two needs to pass before a lot of things could become sorted out because the market grew so fast. This is why the operators have some challenges with service quality.
We did a research on Eskimi and found out about 30 – 40 per cent of them have three SIM cards usually they have two SIM cards. There are also customers with single SIM cards as well. It's not all of them that have two or three SIM cards.
You've launched packages for MTN and Etisalat subscribers. Are there plans for Nigeria's other major networks such as Globacom and Airtel Nigeria?
We are talking to all the telecoms companies, we are friendly and friends with all the networks, it's just that MTN was the first to propose this and of course they are the largest network.
Other networks also have many good things to offer and we are talking to them, and we hope we will launch something with them in the next six months.
In addition to buying coins and partnerships with networks, what other business avenues are you exploring?
The main business module is advertisement. There is also the value added services we sell on Eskimi which are the coins and the Goody Bag.
How can individuals purchase the coins on their own without being on any bundle plan?
You can do that by sending short codes via SMS. If you use Eskimi on your computer, you can buy the coin via SMS and use it on any device.
You don't have to pay with the SIM card you are using to access Eskimi, you can pay with your dad's phone or on a paid phone.
Is Eskimi still growing or have you reached the peak/plateau?
Of course it is growing although not as fast as we were in 2012, but we are still seeing a lot of organic because the market is big and we still have a lot of places to penetrate. The growth is also accelerated by MTN and other partnerships that we do.
We also do some partnerships with handset manufacturers like Nokia and Samsung.
What is the operation outside Nigeria, especially in other African countries?
I will say Nigeria is probably the fastest, South Africa is more advanced in terms of digital media and payment, but Nigeria is the most aggressive market we've seen.
It is of course the largest market. We've seen some traction in other countries. The product is growing in almost all African markets – Ghana, Kenya, South Africa, and Nigeria.