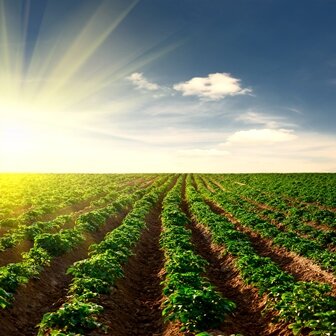 South African political party Freedom Front Plus (FFP) believes technology is the only solution for saving the country from agricultural inefficiency.
Pieter Mulder, leader of the FFP, expressed his views on the concerns of the future for the South African agricultural sector during a visit to Keimoes in the Northern Cape.
Mulder said technology, research and training has enabled the country to keep up with providing sufficient food up to date.
However, he believes technology and research need to be leveraged in order to excel with efficient production.
"With technology and research and the sharing of knowledge through training, the recent ceilings which are existing on the production of food can be broken," Mulder said.
He feels it will enable more food production with the same or less input as technology can lead to unlocking the full potential of plants create alternative resources of energy without exploiting it or releasing carbon dioxide.
"We have to pay attention to spend more money on research, training and information days such as these about renewable energy," Mulder said, referring to the agricultural sun energy-themed day which he attended.
Image courtesy of Shutterstock.