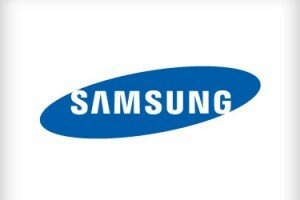 Samsung has released the world's first mobile phone with a curved screen, challenging its competitors in the high end smartphone market.
Competing against Apple and LG, Samsung's new launch marks its entering the space of unbreakable gadgets and flexible devices.
Lighter than the Galaxy 3, the 5.7-inch (14.4cm) display curves in a horizontal direction with a grip geared towards more comfort.
"For now, the new phone is more of a symbolic product," Hana Daetoo, securities analyst at Nam Daejong, said, as reported Reuters.
However, the South Korean firm is not considered to have the capacity for bulk production when it comes to curved touchscreens for the new Galaxy series.
"I don't think it'll be massively compelling enough for gadget buyers as … the curved display doesn't come with many unique features," Daejong said.
HumanIPO reported earlier today LG had already announced its intended curved screen release, estimated for 2014.
While Samsung's device curves from side to side, LG's version will curve from top to bottom with a radius of 28 inches (770mm) and a weight of 7.2g.
David McQueen, mobile device expert at tech consultant at Informa Telecoms and Media, told the BBC: "I think LG is doing this to show it is innovative, to do something different and to stand out from the rest of the bar-style screen devices that we have at the moment."
McQueen is also doubtful about the curved releases' traction for consumers.