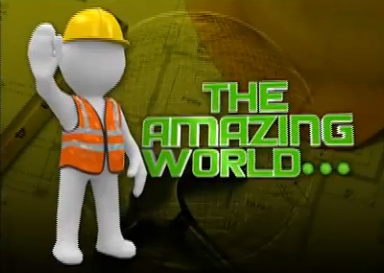 A new technology docu-drama, called 'Awesome', will air in Kenya detailing the impact engineering has had on the East African country.
According to the producers of the show, the 10-part series was shot in more than 200 locations with a collection of photo and film archives.
The series will demonstrate what the engineering profession has achieved so far. Various sectors of the economy including agriculture, transport, communication and energy will be featured.
Julius Riungu, chairman of the Institute of Engineers (ISK), commissioned the series and said it will celebrate the profession that has remained at the forefront of solving social problems through technology and innovation.
"It is very appropriate that the series kicks off during Kenya's 50th anniversary celebrations, as so much has been done and much more is expected based on growing technologies and stakeholder investment in these sectors," Riungu said.
Awesome is created in a style similar to National Geographic documentaries and is the first time such style has been compiled into a local production.
Show producer Justus Tharao said the show will tell a story that has long been pushed into the archives of processes and accomplishments in the country that will entertain as well as motivate Kenyans.
"We are telling a powerful, entertaining, and uplifting story, and we wanted it to come from the engineers," said Tharao. "For entertainment purposes, we have chosen to tell this story from the perspective of the results we can see and touch in order to bring out a believable and emotional narrative that resonates with Kenyans."
The show will begin airing on November 30.