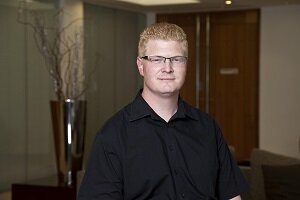 Grant Vine. Image supplied.
Software defined storage, networking and security are raising clarity concerns among businesses, said Grant Vine, technical director at Cybervine IT Solutions.
"The terms software defined storage (SDS), software defined networking (SDN) and even software defined security and firewalls are being bandied around a great deal lately, sparking concern among those who aren't clear on what the terms mean," said Vine.
"We have heard from several customers lately that they are anxious to be ready for SDN even though they are unsure why, or what the implications are. This trend towards the 'software of everything' could be better described as adding an abstraction layer to existing infrastructures, which allows for greater control and allocation of resources and resulting cost benefits."
According to Vine SDN will only make a tangible difference within large enterprises, which are equipped with multi-tiered data centre environments. He said the largest impacts of SDN is being realised within multi-tenant hosting facilities.
This is due to the nature of network infrastructure as well as the independent configuration needed for hosted service delivery.
Vine said SDN impact is "virtually zero" for small to medium sized enterprises (SMMEs) with a simplistic network structure.
"On the other hand, software defined storage has a greater value for all businesses, regardless of size, allowing them to dictate different metrics for their storage requirements while also offering flexibility in how to invest in storage and choose the right vendor," said Vine.
He said further: "SDN adds this abstraction layer around existing network infrastructure to allow for standardised definition of the SLA resourcing a company or business unit may request from the network.
Configuration is typically handled through a self service framework, with clients of the infrastructure paying for what their network requirements actually are, rather than being generalised amongst everyone else and paying a flat rate, which may or may not include prioritisation over other entities sharing the same infrastructure."
Vine said the future may see the potential of adding an abstraction layer to the software defined everything layer, which will enable more efficient purchasing and provisioning of all IT services.
"Essentially, this controlled abstraction of resource allocation is about finding the simplest, most effective way to operate while removing the human element from configuration – rather freeing up human capital for future skills development and environment improvements," said Vine.
Referring to the industrial revolution, Vine said the software defined everything revolution aims to free IT resources from "mundane tasks", enhance the IT industry and simplify it.