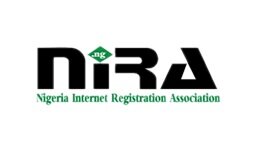 The Nigeria Internet Registration Association (NiRA) has appointed Chima Onyekwere, chairman of internet service provider (ISP) Linkserve as the chairman of its board of trustees.
Onyekwere's election was endorsed and officially announced at the Board of Trustees (BoT) meeting of NiRA.
Stakeholders in the Nigerian ICT sector describe Onyekwere as one of the pioneers of ISPs in Nigeria, saying he continues to contribute actively towards internet development in Nigeria.
Announcing his election, Mary Nma Uduma, president of NiRA said Onyekwere's election was unanimous.
"Mr Chima Onyekwere was unanimously elected as the Chairman BoT. He takes over from Dr Isaac Odeyemi, who is the pioneer BoT Chairman," she said.
Uduma also announced that Ibukun Odusote, permanent secretary at the Federal Ministry of Agriculture would continue her duties as the secretary of NiRA's board of trustees.
Barrister Emmanuel Edet, who is representing the National Information Technology Development Agency (NITDA), will join the BoT as a new member while the other members of the BoT retained their posts.