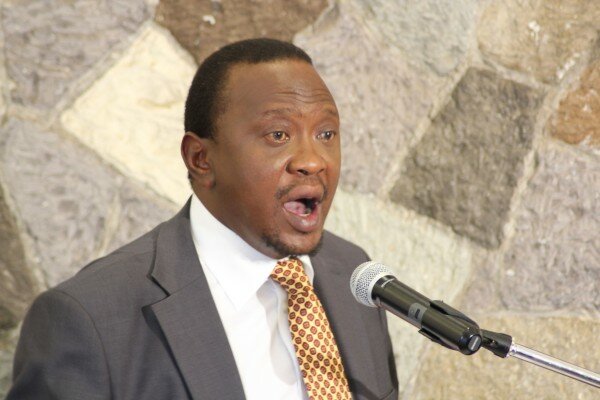 President Uhuru Kenyatta. CC image courtesy of Uhuru Kenyatta, on Flickr.
Kenyan President Uhuru Kenyatta has said he will set up a website where members of the public can report cases of corruption within the government.
Kenyatta said the platform will enable members of the public to report government officials who engage in graft so that appropriate action is taken against them.
"I will open a website where when you go to look for help in government offices and you are asked to give a bribe you can immediately report the person," he said.
The president made the remarks while launching a 30 per cent affirmative action of government procurement for women, youth and persons with disability at the Kenyatta International Conference Centre (KICC).
He asked the Public Procurement Directorate to seal all loopholes that allow corruption to compromise procurement processes, saying no laxity on their part will be tolerated.
"We have reached a point where if you want to keep your government job, you must be satisfied with the salary you are paid. If you think it is not enough, you are free to quit and look for other forms of employment," he said.
A website of this sort already exists in Kenya, after social entrepreneur Anthony Ragui launched I Paid A Bribe, which allows Kenyans to report instances of corruption from desktop or mobile phone.