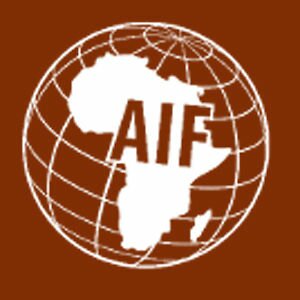 Pauline Mujawamariya, programme director at the Innovation Prize for Africa, spoke to HumanIPO about the foundation's work on the continent.
HumanIPO: What do you think are the main obstacles experienced by Africans to provide local solutions and also to scale their product to more global destinations and markets?
Mujawamariya: The number one obstacle is access to funding and investment.
You always hear investors saying: "We want to invest but we can't find innovators."
At the same time you hear innovators saying: "We are ready for investors but they don't give us money."
That is why we are trying to be the platform where we actually can hear what do they need and help them get what they need.
Secondly, I think in Africa the education and in general … don't really promote creativity.
Of course I am generalising and we hate it when people say "Africa is like this", but at the same time there is a trend that it is based on a colonial model… not really pushing creative thinking.
So we need to start changing the way we teach young people instead of teaching them how to repeat back what they learn, but tell them how can they use what they learn to create solutions.
Looking around your community and thinking: "OK, how can I use what I have learnt to address this issue". That is creative thinking.
In our countries in Africa, again generalising with the exception of South Africa, Egypt and other countries, there are no funds that researchers have to be able to develop a prototype that they can actually transform into business and commercialise in a longer one.
Therefore you have a lot of research sitting at universities on shelves with dust, people get money to do research and when they are done nothing is done to do something with that research.
We are starting a discussion with different universities to collaborate to create a space where people can learn the skills, so this is mainly for those who are not going for formal education.
We are now identifying partners for educational training for specific skills needed in the country.
What is your view on technology's role in African in innovation?
I think technology is removing a lot of excuses… for the way things should have been done faster in the past and I think tech is allowing to leapfrog a lot of solutions that we want to find in other places.
I also like that technology has gone beyond the colonial languages for coming up with application in national languages. This is a very important employing of African languages. It's native.
And of course, being able to access the information in real time.
People are using the technology to collaborate. The social media is very empowering, the fact that people can do banking using mobile technology.
It is moving a lot of barriers that we thought were immovable about ten years ago, five years ago.
Nobody can predict where we are heading, I think that is exciting.
Which three countries in Africa are leading in innovation?
I think this is a tricky one. Everyone talks about Kenya, and I think Kenya has demonstrated it is doing a lot of things right because a lot of companies are also moving to Kenya and I think the innovation hub in Kenya created a big role in aspiring what can be done.
You also have a lot of a countries like Nigeria… where you can see people are creating new solutions everyday.
Countries like South Africa, Egypt, they invest a lot.
If you are looking at content, South Africa, Nigeria and Mauritius – those are the countries that are ahead.
On the grassroots side, you have Kenya, Ghana, Nigeria.
Comparing the global and the African market, in which way can Africa take the lead?
Africa is leading with the mobile technology.
Everyone wants to come to Africa, invest in Africa as the continent with the most growth right now, that is less affected by the economic prices.
They want to come and they want to see as much as possible how things are working and they want to see… [how] Africa is really leading.
I think… it's going to take a while.
If Africa's going to continue in optimism, Africa will be winning with mobile technology.