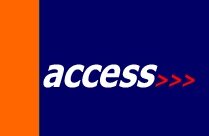 Nigeria's Access Bank has introduced Primus, an internet banking solution for its corporate account holders, which it said is one of the key initiatives of its five-year strategy.
Aigboje Aig-Imoukhuede, group managing director (MD) and chief executive officer (CEO) of Access Bank, said the new solution is "technology-dependent and corporate-focused".
He said it would address the challenges faced by chief financial officers in the areas of payment management, receivable management, liquidity management, trade services optimisation, foreign exchange optimisation, cash flow forecasting, investment management, supply chain management, reporting and reconciliation.
"We are confident that the product will be first and will remain first and you will see that the choice of the name for this product denotes the fact that our product brings revolution to our customers. This product does not exist in the Nigerian banking industry today and will make every bank in Nigeria to rise to the occasion," Aig-Imoukhuede said.
The bank said Primus would improve decision-making and execution and enhance visibility and cash control, support faster, efficient and straight-through-processing and simplified transaction workflows.
Herbert Wigwe, Access Bank group deputy MD, said the product would offer corporate organisations and businesses experience in the management of daily activities.
He said: "The internet banking solution is not just a secure multi-transaction management platform that removes the complexities around daily financial management of multinationals and large corporations but also facilitates easy transaction with suppliers and distributors as well as employees in the value chain by simplifying the processes involved in executing payment, managing receivables and treasury services in the daily dealings of organisations."