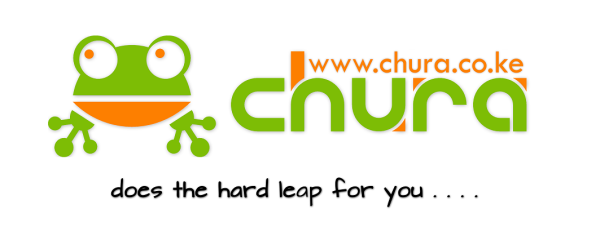 Kenyan startup Chura has launched Airtime 4 Cash, making it possible for subscribers to switch airtime with money, which is sent straight into their mobile money accounts.
The platform seeks to solve the problem of money being lost if it is accidentally converted into airtime.
All a subscriber needs to do is fill in a form on the Chura website, send the airtime and receive the amount sent in cash in their mobile money account.
The service is among three others from Chura, which is Swahili for "frog", a local startup with a desire to see the different services in the mobile industry connected for the convenience of the subscriber.
"Initially, we had an idea of connecting services but to distribute the services we had to solve our problems in that area," said co-founder Samuel Njuguna.
The Chura team said it came up with the idea after a number of them ended up with airtime they did not wish to use, with the website officially going live last month.
Another of Chura's services is Switch Airtime, which allows subscribers to exchange airtime from different networks, while Buy Airtime lets users top-up any mobile phone number using any mobile money transfer service. Chura's bulk airtime service, meanwhile, allows users to buy airtime in bulk and disburse it to different destinations regardless of the mobile service providers used.
There are different charges for the services and according to Chura it is quite affordable and easily calculated using an auto calculator, one of the features found on the application.
Co-founder Byron Sitawa said there are people living in areas where network coverage from some mobile service providers is often stronger than others. Airtime vendors in these areas therefore only sell airtime from the dominant provider, forcing people who use different providers to look for alternative means of getting their preferred airtime, especially in small denominations.
This is where Chura comes in, as it allows users to buy airtime from the dominant service provider and switch it with the one they prefer.
Since Chura launched the co-founders have been bootstrapping to fund their operations, despite having offers from various investors for funding. This has presented quite a challenge especially when they want to expand their businesses.
"We didn't want to compromise on our vision and wanted to maintain complete operational control of our product," said Njuguna.
"This does however not rule out the need for investors, we just want to see how far we can go and should there arise a need for an investor they will be welcome," Samuel Njogu said.
The five co-founders, who are all alumni of the University of Nairobi, with degrees in Computer Science, Industrial Chemistry and Architecture, got their big break when they presented at the C4DLab early this year.
After the presentation they were approached by the university and given a place to work from.
For now the group does not plan to expand to neighboring countries but they have plans for including people whose phones are not internet enabled.
They plan to do this by creating an SMS-based system that will have a subscriber's problem solved using only two text messages.