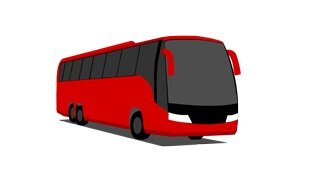 Nigerian mobile money company Paga has announced a partnership with online bus ticket booking platform bus.com.ng to allow customers to pay for their bus tickets using Paga's payment options.
Amy Muoneke, chief executive officer (CEO) of bus.com.ng, said the company is taking stress away from its customers with the Paga partnership.
"We are bringing bus travel into the 21st century and eliminating the traditional stress associated with buying tickets by offering customers the convenience of planning their trips well ahead of time," she said.
"With our online and call back booking services, customers no longer need to get to the bus park hours in advance to buy tickets and run the risk of not getting on a bus."
She said the partnership with Paga would make buying tickets even more stress-free for customers, meaning they are not limited to cash or debit cards. By tapping into Paga's vast agent network, she said, bus.com.ng can now offer more convenient payment points.
Nwaji Jibunoh, Paga's head of merchant services, described bus.com.ng as one of many innovative Nigerian e-commerce platforms.
Jibunoh said: "bus.com.ng is one of the many innovative online merchants currently changing the e-commerce landscape in Nigeria and we are excited to have this opportunity to partner with them.
"The additional bonus Paga brings to this already stress-free service is the convenience of alternative payment options for customers who do not have access to debit cards or who aren't comfortable using their cards to make purchases online. By selecting Paga as a payment option, registered Paga customers can pay for their tickets online without having to use a debit card or reveal any card details."