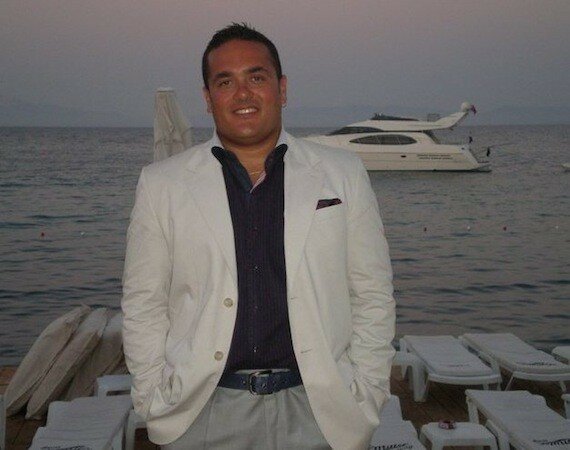 Selim Shlomi Benbasat, one of the onsite mentors at the IPO48 Copenhagen, tells entrepreneurs to follow their dreams, even if sometimes they might seem more like nightmares: "There is nothing you cannot achieve. The only thing that counts in the end is how dedicated you are. Insist in following your dream – don't get stuck! Enjoy the process of achieving it!"
Selim was born in Israel and studied in the the UK, Israel and the US. He has a BA in Business, post-grad as an IT, followed by executive degree from Harvard in Private Equity & Venture Capital.
Given his wide experience, Selim' s mentoring is definitely something any startup would kill for. A decade ago he worked in Israel as an investment banker for tech based companies – leading ideas from incubation through fundraising, mezzanine and implementing exist strategies including M&A and IPO both in Israel and London.
"I takes a good mix of personal leadership for founders to march their ideas to profit and thereafter in some cases to exit- today I still work with a lot of companies I help to put together for more than a decade ago," adds Selim. It also helps that he describes himself as an "entrepreneur at heart" and actively invests and develops companies in various stages of maturity and in various industries focusing mostly on New Media, Internet, Chemicals, Telecommunications, Energy and Financial markets.
Selim currently lives in Istanbul, Turkey. He wears various hats by being part of a reputable family owned holding group which invests in real-estate, telecommunications, energy and various businesses with a good ROI models. The group also has a financial investment arm that concentrates on investing in various types of financial vehicles. "Plus we have trading companies inside our group" Selim explains.
The family owned Gulman Group was founded in 1952. The soon to be 60 years old company is run actively by Selim's grandfather who is 80. But here comes a good lesson for the entrepreneurs – "nothing comes free; you have to work hard for it even in a family business!".
"I purchased our chemical division in 2003 – that division trades with and resells chemical raw materials and adhesives. In 7 years I eight fold our income and started a second chemical company which surpassed my first one in only 2 and a half years," Selim recalls. In parallel to his Chemical business and the family Group company, he started another line of business with another IPO48 Copenhagen onsite mentor, Moshe Franko, called BenTek Group.
The group is comprised from 3 main business units: BenTek T.I.M.E deals in the areas of telecom, Internet, media and the entertainment business. "We are kind of a T.I.M.E supermarket, having a wide range of necessary products and services – from Internet and hosting services through billing, customer care systems and value added services to providing cell towers and infrastructure, satellite services, SIM-card production & services, mobile handsets and TV shows and formats" Selim says. Impressively they are operating in the Balkan, CIS, Asia Pacific and Africa. "This year our expansion plan includes South-America – Brazil, Argentina, Equator and Chile," adds Selim.
BenTek Life concentrates on the life sciences area, including diagnostics, pharmaceutical, medical equipment and cosmetics – and thirdly BenTek PEVC which Selim describes as the BenTek Group incubator: "We run it with our own money and invest in the businesses taking them from idea to profit".
"In my point of view all entrepreneurs should have a steady business plan backed by an excellent income plan – ideally a business should be able to generate income from its early days" says Selim. "If the startups are thinking and establishing themselves just to exit, they should well define their business plan and concentrate on the exit strategy and implement such strategy at the right valuation milestone and in the best timing possible. Which means they should first well define valuation milestones. However, a good entrepreneur has to imagine what it means if the company will never have an exit. There is always that option." says Selim and concludes; "Always dream but never fantasize – fantasy is something different, it does not exist."
As an investor, Selim invests in various stages and various valuations from tens of thousands to millions – depending on the deal, valuation and fit either to BenTek Group or Gulman Group. Selim goes even further and draws up a list:
1. Euro 50.000 – Euro 500.000 Either one-off investment, throughout a life time of a company
2. Euro 500.00 – Euro 5.000.000 Either one-off investment, throughout a life time of a company or bridging or mezzanine
3. Euro 5.000.000 – Euro 10.000.000 Either one-off investment, throughout a life time of a company or bridging or mezzanine
While we talk about his prior investment deals, Selim is not eager to pinpoint anyone in specific. "I can not pick one deal as being the most interesting or outstanding," he says. "Each deal has its own character and special issues attached to it. Working with each founder or partner is a unique experience having its own challenges."