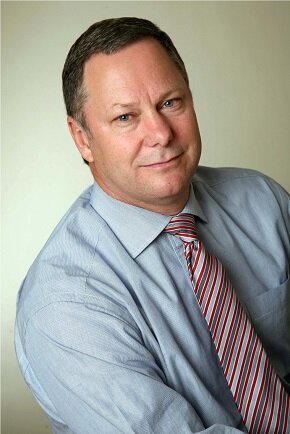 Christo Briedenhann. Image supplied.
Retailers have to make business-critical decisions daily given the constant evolution of online retail, according to Christo Briedenhann, country manager for Riverbed Technology Africa.
"Many companies are getting their online retail strategy right, and despite the impact of several years of economic uncertainty affecting consumer confidence across the Eurozone, many retail brands are thriving," said Briedenhann.
"But so too the stakes are high and the market is unforgiving. The range of devices which consumers use to search and shop are also increasing, compounding the challenge at hand. Consumers spend more time on a wider range of devices and expect seamless, consistent experience across all devices and for this experience to be consistent both online and offline."
Briedenhann said there is no hiding place for brands failing to invest in technology platforms and which offer an inconsistent online experience. "Investing in the right technology is paramount."
According to Briedenhann technology has become vital to business performance, which as seen the role of the chief information officer (CIO) evolve as a consequence.
CIOs involved with e-marketing, online sales and online customer acquisition require the development of intuitive and cutting-edge mobile applications and websites.
"For retail CIO's and IT decision makers, the challenge lies in understanding where to invest budget and being able to strike a balance between investing in customer facing applications and solutions and investing in back office technology that ensures a seamless customer experience," said Briedenhann.
"E-tailers are in fact sitting on a potential shopping time bomb. If investment in sales and promotion technology outweighs back room IT, customer satisfaction will drop and with it revenues."
Briedenhann said it is important for retailers to prioritise the management of customer demand, especially during peak traffic times. He said attempting to harness more sales a likely to backfire should websites not be appropriately equipped to handle fluctuations in customer demand.
There is no time for brands to be complacent regarding slow or poor website performance, said Briedenhann, especially when consumers have high expectations for a quality online shopping experience.
"Regardless of whether a customer is communicating with a brand through their mobile, desktop or face-to-face, there is an expectation for a consistent and seamless experience. While omni-channel provides a greater opportunity to increase sales, it also creates many channels for retailers," said Briedenhann.