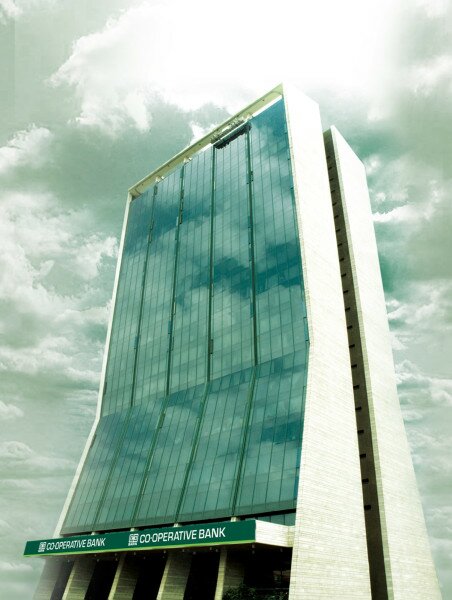 COOP Bank headquarters Nairobi
The Co-operative Bank of Kenya has completed its implementation of the Misys' BankFusion platform, which will replace its core system in a bid to drive profits and customer acquisition.
The bank has adopted various Misys front office products including BankFusion Teller, BankFusion loan originator and BankFusion Party.
BankFusion provides a platform for Co-operative Bank's ambitious growth plans.
Since implementation, Co-operative bank said it has seen its transaction throughput double and end of day processing improve by 40 per cent.
The bank, which made KSh3.23 billion (US$329 million) in its Q1 profits for 2013, said it hopes to grow its 3.4 million customer base considerably in the next 12 months, boosted by superior customer service and an expanded branch network able to serve its customers better.
Gideon Muriuki, Co-operative Bank of Kenya's managing director, said: "We evaluated several vendor offerings and none came close to the flexibility that BankFusion provides.
"We have ambitious growth plans to increase our market share in Kenya and also expand into new territories such as South Sudan."
Nadeem Syed, chief executive officer (CEO) of Misys, said African banks have continued to pioneer the adoption of technology which has made them more competitive.
"To create differentiation and capture further market share, the bank has taken a pioneering approach to technology adoption and was one of the first banks in Africa to embrace mobile banking," said Syed. "With Misys BankFusion, Co-operative Bank of Kenya has selected a flexible technology platform, built for the future."
Misys has opened a regional office in Nairobi as it seeks to strengthen its regional presence with its portfolio of products that include treasury, trading and risk management solutions.