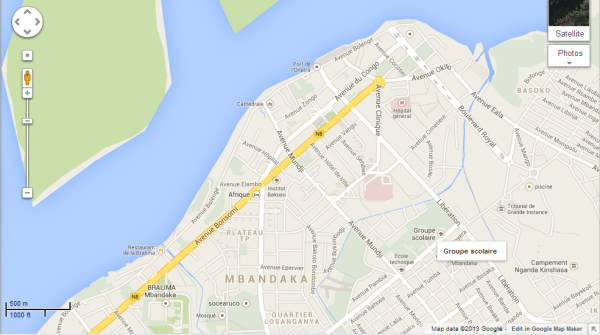 Congolese emigrant Noé Diakumba has constructed the first map of his village Mbandaka with the help of web-based mapping tools to give the territory an online presence.
Now living in Paris, Diakubama has continued to do something meaningful for his fatherland, the Democratic Republic of Congo (DRC), by completing the map he started in 2009.
With the help of his wife, the map was modified more than 100,000 times.
"Noé literally put Mbandaka -and the people who live there -on the map," Google Africa said in a blogpost.
According to Google, the African online map maker community is growing to create accessible maps on the web for lesser-known areas in Africa.
Online maps simplify the tracking down of social and health facilities, businesses and educational facilities.
More than 1,500 volunteers will join community leaders, including Google Student Ambassadors (GSA), Google Business Groups (GBG) and Google Developer Groups (GDG), within the next three weeks to construct online maps from the places they grew up in.
The Google Map Maker tool is used to capture information volunteers gather by exploring a predefined locality.
The added information is connected to Google Maps and Google Earth, also allowing the update of geographic information for web-wide viewability.