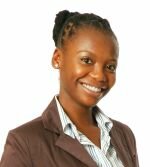 Octavia Kumalo, managing director (MD) at the Foundation for Internet Development (FID), spoke to HumanIPO about the challenges the organisation faces, the role of mobile in broadband and the required mind shifts for the country.
HumanIPO: What are the key industry challenges the FID faces?
Kumalo: [Firstly], funding for the flagship project that we have conceptualised as a solution to unemployment of youths from previously disadvantaged communities, using ICT as an enabler.
[Secondly], support in the form of mentorship and guidance from the industry.
We are a young company and mistakes and oversights are bound to happen in daily operations or strategic intentions, and we've had to face some of the challenges alone.
As much as we try to develop small enterprises within the ICT sector, we are also a small enterprise that need support and guidance.
[Thirdly], project implementation. This ties in with the fundraising challenge, we cannot implement meaningful projects which make a sustainable impact if we do not have enough resources to do this.
So access to funding really impacts us on what we are trying to achieve as part of our mandate.
What is keeping SA IT entrepreneurs back?
In my opinion it is not the lack of drive or passion that the entrepreneurs have, but the lack of opportunities that the entrepreneurs are presented with.
We have in our database really passionate young people who want to go out there and make a name and business for themselves, but its the lack of access to funding, the lack of information on the opportunities that are out there, and most importantly the lack of people who believe in them and what they can offer to the economy.
What role does mobile play in broadband projects across the country?
I think you know the stats, and they speak for themselves, mobile penetration in Africa has been phenomenal and it's surprising for me that South Africans are not part of the booming mobile app development industry, as we see in our African counterparts such as Kenya and Nigeria.
In my opinion mobile applications should be in the forefront and play a huge role in broadband projects, from e-commerce to content development.
Is rural development of cardinal importance in SA's broadband future?
If we want an economically vibrant and informed South Africa which participates in the world economy and produces, instead of consumes, products and knowledge then definitely rural development is of great importance and using ICT as an enabler is doubly important.
Imagine the possibilities. Imagine the reduced impact of social issues, if people are informed.
Imagine the possibility of the farmer in Limpopo who can sell his fruit to the world using his cell phone. Imagine that farmer having an app which tells him when to harvest his crops.
Imagine the little kid in some rural area in Thabazimbi who can access his learning material on a tablet.
The list is just endless, and with ICTs these things can happen.
Are there any mind shifts needed to aid IT growth in SA?
A great mind shift is needed. We need to see ICT as an enabler for change.
We need to realise that for us to make an impact in poverty alleviation and to grow small businesses, we don't need big and grand ideas, we need to cultivate and nurture the small guys and have many of them, so we provide choices and competition for the economy to grow.
We need more of these small ICT businesses in areas where the big guys don't go into.
We need to create small economies within these communities which will have an impact in the bigger economy.