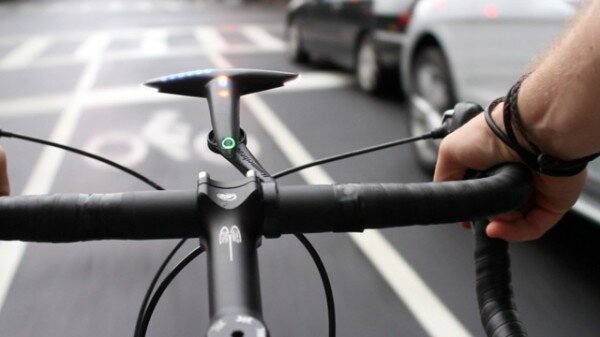 Hammerhead Navigation, a device designed by two South African entrepreneurs to direct bike users during rides, could be rolled out by May 2014 after the team surpassed its crowdfunding target by US$45,000.
HumanIPO reported in September Pieter Morgan and Laurence Wattrus, both from Johannesburg, but now based in New York, were hoping to raise US$145,000 on Dragon Innovation to kickstart their device manufacturing.
The Hammerhead allows riders to choose their route through their favourite app, such as MapMyRide or Strava, connect it to the device through their smartphone and then receive live turn-by-turn navigation without being distracted.
The team reached its goal by October 23, but funding has continued to pour in with the current total total at US$190,000.
"We were blown-away by the uptick in trajectory once we had surpassed our goal," Wattrus told HumanIPO.
"We are happy as it takes us comfortably past that point where our costs would have been very close to any revenue. It also means that we have more people on bicycles getting where they want to go and sharing our device with the world."
Wattrus said there has been a constant stream of orders for Hammerhead Navigation and he expects the next stages of Hammerhead's journey to move fast.
"We now have a client base and we want to hold true to delivering something awesome," he said. "We will be expanding our team and partnering with some strong players in the software and manufacturing industries.
Next up will be the completion of the manufacturable design elements, before the specification of production quality and creating prototypes for testing in various countries.
There will then be application refinement, before completing contracts and distribution solutions. They then carry out some productions runs and final testing before the full rollout
Wattrus did not rule out seeking some further seed capital to help expand the team, which also includes Indian Raveen Beemsingh.
He added: "Our primary goal is to develop a platform for the expansion of mapping of bike routes and sharing of bicycle rides, our initial backers are the kind of people who will help us do this and their investment has given us the foot-up."